David Byrne Exhibition in Tokyo
Via Oyster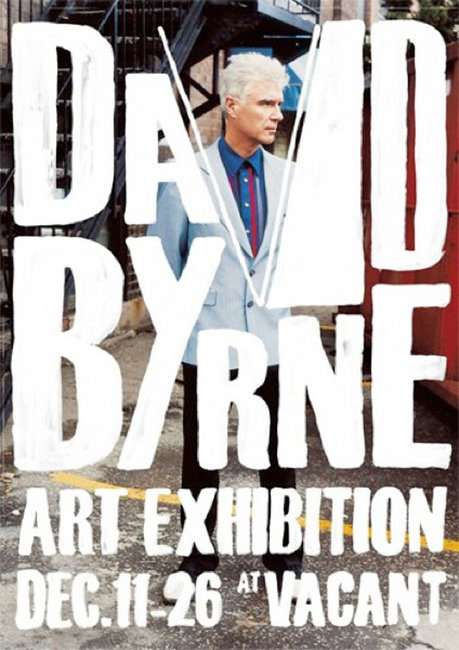 David Byrne is best known as the frontman of new wave band Talking Heads, but he's a jack of all trades. He's written and starred in operas, is a dedicated cyclist and a visual artist with a prolific output.
Currently showing at Vacant in Tokyo is an exhibition of his solo work. On the ground floor of the gallery you can watch a grainy film about musicians signed to his record label Luaka Bop. Founded in 1990 with the intention of releasing Latin American compilations, the label has grown to include music from Cuba, Africa and the Far East, releasing the work of Os Mutantes (who are coming to our shores soon for Golden Plains festival) and Cornershop. Arranged on a table nearby is an assortment of printed matter - both books that Byrne has authored (Bicycle Diaries) and books that he admires (African Art in Motion and African Rhythm and Sensibility).
Upstairs there are three huge paintings of melted pink plastic faces representing political figures - Saddam Hussein, Bush Senior and Bush Junior. There are also large scale holograms that see balls of shredded paper transforming into brains. The loquacious but aptly titled Guitar Pedal Board Installation: ninety-six distortion petals mounted to two wood panels with black converter box is just as you would expect. Revelers are invited to walk, run, jump and skip over the pedals, creating unparalleled aural pandemonium.
If you're in Japan over the Christmas season, it's a spot of culture worth checking out. The exhibition runs until 26 December.