ACL Fest just sneakily revealed a peek at the festival's 2018 lineup
Via austin360
By Deborah Sengupta Stith
Austin City Limits Festival organizers revealed a portion of the lineup for this year's festival with a clever ad that aired on Austin NBC affiliate KXAN on Friday night. The spot peddled a drug called Acielle (zilkerus festum) aimed at patients "struggling with a lack of musical exposure." Mixed in with a list of outcomes like "permagrin" and "liquid courage" were artists from this year's roster.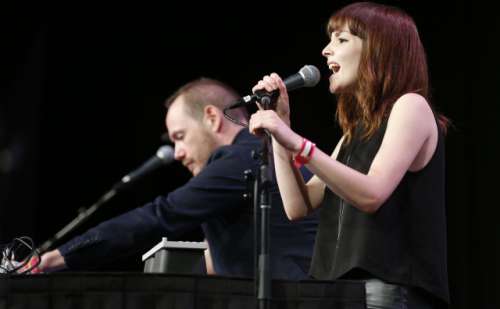 Photo by Jay Janner / American-Stateman
Art-pop icon David Byrne, synth duo Sylvan Esso, teen sensation Khalid and Puerto Rican rapper Residente will all play the fest this year. Also on the bill are mope-core lifers the National, Scottish pop pixies Chvrches, U.K. dance scene standouts Jungle, local singer-songwriter Shakey Graves, Prince's backing band the Revolution, Trampled by Turtles and Houndmouth.
The ad will air on the station again Saturday at 10:45 p.m. and the full ACL Fest lineup will be released on Tuesday, when weekend passes go on sale.
So where does this leave our speculation?
Well, we correctly called four of these artists and seeing Prince's old backing band in the mix while Janelle Monae is giving interviews about her creative relationship with the Purple One, gives us a very good feeling about our most coveted pick.