Angélique Kidjo – "Once In A Lifetime" (Talking Heads Cover) Video
Via Stereogum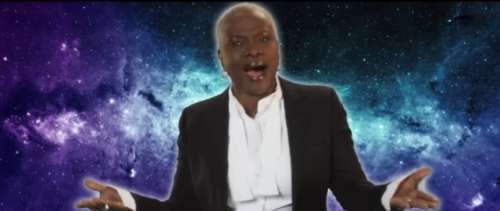 By Chris DeVille
Genre-defying global music star Angélique Kidjo is releasing an album-length cover of Talking Heads' 1980 masterpiece Remain In Light next month. The project marks a completed circle of sorts: a Benin-born singer performing American songs heavily inspired by the music of her native Africa.
Today we get to hear Kidjo's take on Remain In Light's biggest hit, "Once In A Lifetime." Along with producer Jeff Bhasker, she turns the vibrant but eerie track into something more outright joyous. That sentiment is mirrored in director Antoine Paley's music video, which features three office drones jolted to life thanks to an intervention from Kidjo. Same as it ever was? Not exactly, but Ezra Koenig is into it, and I'm sure David Byrne counts it among his reasons to be cheerful.
Kidjo and her band also performed "Once In A Lifetime" on Jimmy Kimmel Live! last night. You can watch that and the official video below.
Remain In Light is out 6/8 on Kravenworks.