Both David Byrne & Judas Priest Score New Career Chart Highs; Jimi Hendrix Also in Top Ten
Via VVN Music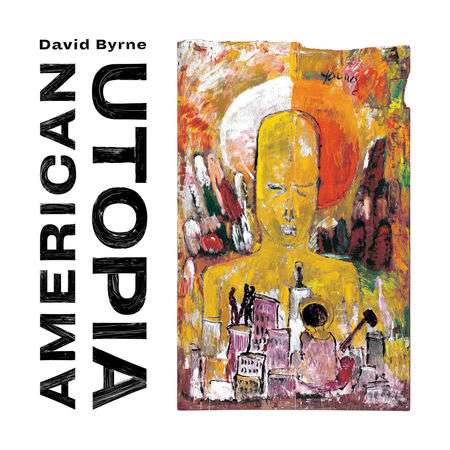 By VVN Music

When all was said and done, David Byrne and Judas Priest did better than originally predicted on the charts and Jimi Hendrix came in as expected.

Both Byrne and Priest score the highest charting albums of their careers. Byrne comes in at number 3 (originally predicted for 4) with American Utopia, far outpacing anything that he has ever been involved with. Previously, his best as a solo artist was Love This Giant, his album with St. Vincent, which peaked at 23. As for Talking Heads, their best was Speaking in Tongues which peaked at 15.

Like Bon Jovi two weeks ago, Byrne's album was helped by a CD exchange voucher that came with tickets for his tour.

American Utopia is number 1 on the Rock Albums and Alternative Albums charts.

For Judas Priest, they now can claim the two highest charting albums of their career come in the fifth decade of their career. Their last album, Redeemer of Souls, went to number 6 but the new one, Firepower, sets a new mark at 5.

Redeemer of Souls is also the top Hard Rock Album.

Jimi Hendrix opens at 8 with Both Sides of the Sky, the third of three releases of archived studio recordings. It actually fares the worst of the three with 2010's Valleys of Neptune peaking at 4 and 2013's People, Hell and Angels going to 2, but it's still an impressive feat for an artist who died over 47 years ago.

Both Sides of the Sky also tops the Tastemakers chart.

After years of working with The Mayfield Four, Alter Bridge and Slash, Myles Kennedy has tried the solo route with Year of the Tiger which debuts this week at 63.

The Finnish band Nightwish premiers at 119 with their new compilation Decades. It's the first hits album to chart in the U.S. for the band while their last three studio albums made the top 100.

Normally, albums drop, sometimes significantly, in their second week of release but two by veteran artists have actually gone up from their premiers last week. Whistle Down the Wind by Joan Baez jumps 104 to 88 while I Can Only Imagine by MercyMe goes 118 to 99.

On the Top Album Sales chart, Byrne, Priest and Hendrix go 1-2-3 while Hendrix takes the top spot on the Vinyl Albums chart followed by Priest, Nightwish and Byrne in the top four spots.

Elsewhere, Steve Martin and the Steep Canyon Rangers return to the top of the Bluegrass Albums chart with The Long-Awaited Album and Erasure is number 1 on the Classical Albums with World Beyond.

The top twenty albums this week by veteran artists who have been recording twenty years or more (Billboard 200 position in parenthesis). Debuts are in blue:
American Utopia - David Byrne (3)
Firepower - Judas Priest (5)
Both Sides of the Sky - Jimi Hendrix (8)
Man of the Woods - Justin Timberlake (22)
Red Pill Blues - Maroon 5 (37)
Hardwired...To Self Destruct - Metallica (42)
Revival - Eminem (48)
Curtain Call: The Hits - Eminem (58)
Year of the Tiger - Myles Kennedy (63)
Greatest Hits I, II & III - Queen (71)
Greatest Hits - 2Pac (77)
Diamonds - Elton John (83)
Greatest Hits - Tom Petty & the Heartbrekers (85)
Whistle Down the Wind - Joan Baez (88)
Precious Memories Collection - Alan Jackson (89)
Mothership - Led Zeppelin (93)
I Can Only Imagine: The Very Best of MercyMe - MercyMe (99)
Legend - Bob Marley & the Wailers (100)
Greatest Hits - Notorious B.I.G. (103)
Metallica - Metallica (106)
On the Singles chart, Justin Timberlake and Chris Stapleton move 32 to 26 with Say Something and Maroon 5 go 39 to 32 with Wait.