City Folk Festival Announces 2018 Lineup Featuring David Byrne, Nick Murphy and The Decemberists
Via MXDWN.com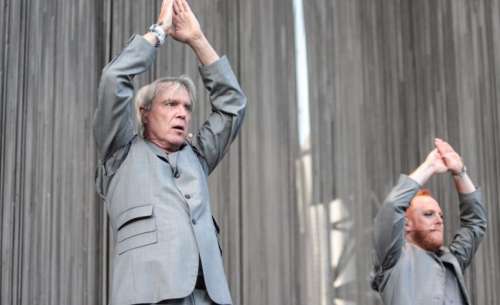 Photo Credit: Kalyn Oyer
By Roy Lott
Ottawa's City Folk Festival has announced its annual 2018 lineup with David Byrne, Nick Murphy (Chet Faker), and The Decemberists set to play. Other acts include Hozier, Janis Ian, Belle and Sebastian, Kaleo, and Trampled By Turtles. The festival will take place September 12-16 at Landsdowne Park in Ottawa, Canada with passes starting at $109. The festival is also celebrating its 25th anniversary, having started in 1993.
David Byrne recently released his new album American Utopia in March, with it being described as "not only the musical brainchild of 25 collaborators, but born from Byrne's analytical, forward-thinking point of view." Byrne also delivered a stellar performance at Coachella this year, calling the festival goers "desert people" and performing Talking Heads classics including "This Must Be The Place" and "Burning Down The House." Nick Murphy AKA Chet Faker, released his song "Medication" last year and said "It's a song about ignorance and flawed logic. I wanted to see what it was like writing about ego-fuelled confidence." The Decemberists recently released their critically praised album I'll Be Your Girl.
Michael McDonald, Steve Earle & The Dukes, Allan Rayman, and Tune-Yards are also on the bill. Check out the rest of the lineup below. Head to the festival's website for more details.