David Byrne - American Utopia
Via CLASH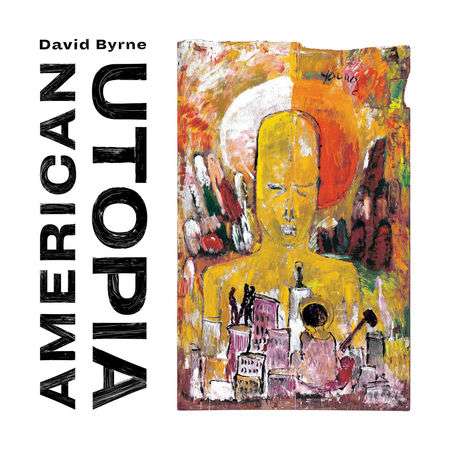 Written by Sam Walker-Smart
To some, David Byrne is a wild-eyed performer who once rocked an oversized suit and wrote some of the eighties most eccentric and charming singles. To others, he's a creative tour de force, a tirelessly original thinker always looking at fun and fresh ways in which to articulate what's on his mind. On the strength of his latest release, the truth is somewhere in between.
'American Utopia' is Byrne's first solo release in 14 years, not that he's been resting on his laurels. There have been team up's with St. Vincent and Fatboy Slim, not to mention a host of theatre productions, his curation of 2015's Meltdown Festival, as well as new endeavour 'Reasons To Be Cheerful'. This latest project goes hand in hand with this latest L.P, a whimsical, weird and totally wonderful set of songs.
Like most artists, Byrne has noticed that the world at large isn't doing particularly well of late. There's an air of cynicism and despair that can drag anyone down no matter their background or politics. 'American Utopia' is the perfect remedy to such feelings, an inquisitive and hopeful ray of sunshine filled with foot tapping beats and memorable wordplay.
With a little help from old buddy Brain Eno, in addition to younger guns like Sampha and Jam City, Byrne has managed to distil his unique brand of social commentary and fused it with a sense of joy too often missing from alternative music. Here stands a highly intelligent man, with deserved iconic status, unafraid to sing about chickens, dogs and soft boiled potatoes.
It's art, but who said art couldn't be playful? Byrne knows there are no easy answers at the moment, but by exploring what changes we desire we can find clarity and inspiration. Over its brisk running time, the listener is treated to quick snapshots of modern life and ends up feeling uplifted rather than anxious by its end.
A well-timed treat delivered by one of music's most beloved eccentrics. Go explore.
8/10
Words: Sam Walker-Smart
- - -