David Byrne announces first solo album in over a decade American Utopia
Via Fact Mag
Written by Miles Bowe
Featuring Brian Eno, Oneohtrix Point Never, Jam City and more.
David Byrne has announced a new solo album titled American Utopia. Today you can hear the first single 'Everybody's Coming To My House'.
Though Byrne has released collaborative albums with Fatboy Slim, St. Vincent and Brian Eno, American Utopiamarks the former Talking Heads frontman's first solo project since Grown Backwards in 2004. The album was co-produced with help from Eno and The xx producer Rodaidh McDonald and features additional contributions from Oneohtrix Point Never, Jam City, Doveman, Sampha, Happa, Jack Peñate and more.
"These songs don't describe an imaginary or possibly impossible place but rather attempt to depict the world we live in now," Byrne explains in a statement. "Many of us, I suspect, are not satisfied with that world — the world we have made for ourselves. We look around and we ask ourselves — well, does it have to be like this? Is there another way? These songs are about that looking and that asking."
American Utopia is due March 9 via Todomundo/Nonesuch. Take a look at the artwork and tracklist below.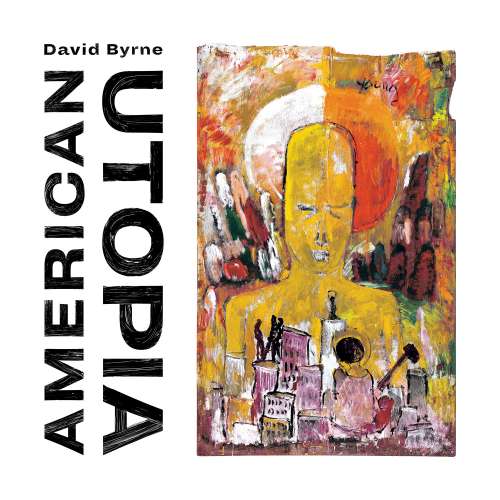 Tracklist:
01. 'I Dance Like This'
02. 'Gasoline and Dirty Sheets'
03. 'Every Day Is a Miracle'
04. 'Dog's Mind'
05. 'This Is That'
06. 'It's Not Dark Up Here'
07. 'Bullet'
08. 'Doing the Right Thing'
09. 'Everybody's Coming to My House'
10. 'Here'