Talking Heads' David Byrne Announces Kimbra As Special Guest For Upcoming Aussie Shows
Via themusic.com.au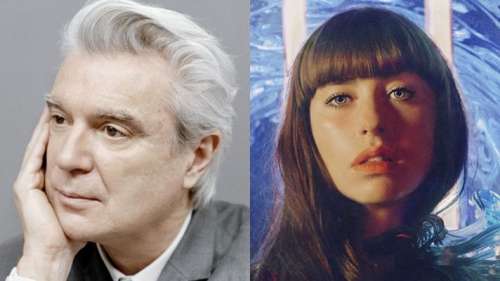 By Staff Writer
It was announced back in June that legendary Talking Heads frontman David Byrne would be heading to Australia for his first tour of the country since 2009.
Fast forward to now and concert-goers are in for an extra special treat with news that New Zealand singer Kimbra will be joining Byrne as a special guest for the tour.
Fresh off the back of her third album, Primal Heart, Kimbra is set to delight crowds in Sydney, the Gold Coast, Melbourne and Adelaide during the tour.
The tour is set to be a big one when Byrne fans can expect to hear tracks from the American Utopia record, as well as fan-favourite Talking Heads tracks alongside a 12-piece band for an Annie-B Parson choreographed-concert that Byrne has described as "the most ambitious show I've done since the shows that were filmed for [1984 concert film] Stop Making Sense".
"I've made a record that just has my name on it but is also the result of the contributions of many other people," Byrne said of his album. "I suspect that like me, it is asking what are we like, what do we want, and what are we looking for?"
Tickets are on sale now, head to theGuide for more info.