Music: David Byrne at Royal Concert Hall, Glasgow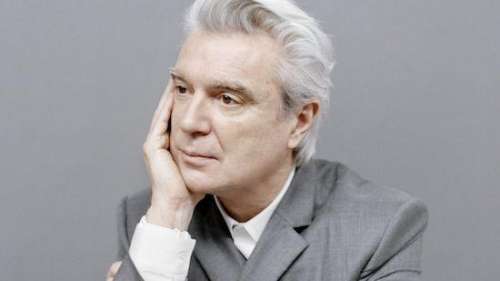 Photo by Jody Rogac
By Graeme Thomson
five stars
At 66, and almost 30 years after disbanding Talking Heads, David Byrne might just be hitting his stride. In support of recent solo album American Utopia, he has crafted an extraordinarily uplifting concert experience for eyes, ears – and heart.
A barefoot Byrne, occasionally drawing inspiration from Monty Python's Ministry of Silly Walks, led his dazzling 11-piece band through an ingeniously choreographed show. Boxed in by sparkling silver drapes, the grey-suited ensemble reeled and freewheeled around the stage, driven on by a posse of percussionists. With their instruments strapped to their bodies to allow maximum freedom of movement, the effect was highly theatrical, oddly beautiful, and ultimately joyous.
The conceptual jinks enhanced rather than overwhelmed the music. The first standing ovation occurred after the second song, a storming rendition of Byrne's 2002 hit, Lazy. They rarely let up thereafter. Byrne's scalded yelp remained in fine fettle, while the unifying thread was provided by songs from Talking Heads' early 80s peak, when they combined polyrhythmic Afro-beat with a scratchy post-punk aesthetic. I Zimbra, Slippery People, Once In A Lifetime, Born Under Punches, Burning Down The House and The Great Curve arrived in a frenetic surge of rhythm and movement, and still sounded thrillingly unique.
Around these crowd pleasers, Byrne added lesser-known pearls from his solo work. From American Utopia, Everybody's Coming To My House sparkled. Toe-Jam, a collaboration with Fat Boy Slim, bounced with joie de vivre. Dancing Together, from his musical about Imelda Marcos, provided an unexpectedly glorious encore. It ended with all 12 musicians lined up downstage, hollering an updated version of Janelle Monae's Black Lives Matter anthem, Hell You Talmbout. Byrne is bringing this magnificent show to the SSE Hydro in the autumn. Miss it at your peril.