David Byrne bringing hit American Utopia tour to New Zealand
Via Stuff
Photo by Jody Rogac
Former Talking Heads frontman David Byrne will tour New Zealand in November.
Byrne will bring his American Utopia tour, which has received rave reviews in the US, to Wellington, Christchurch and Auckland.
The American Utopia show, a choreographed concert featuring a 12-piece band, is named after the album Byrne released in March - his first solo album for 14 years.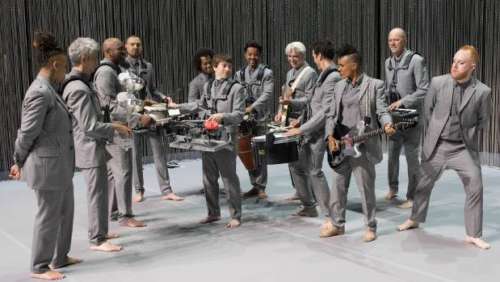 Byrne is perhaps best known for his work with Talking Heads, a band he and some art school colleagues founded in New York in 1975.
Since Talking Heads split in 1991, Byrne has made solo albums and worked in film and theatre.
The American Utopia show incorporates some of the band's biggest hits including Burning Down the House and Once in a Lifetime. It's also packed with Byrne's solo material and songs from his recent collaboration with St Vincent.
Performances in the USA have been met with rave reviews, with Rolling Stone calling it "a knockout".
Byrne last performed in New Zealand in 2009. He was due to play as part of the New Zealand Festival in February this year, but cancelled the show in October 2017.
Byrne and his band will play Wellington's TSB Bank Arena on November 13, Christchurch's Horncastle Arena on November 15, and Auckland's Spark Arena on November 17.
Tickets to all shows go on sale at 12pm next Monday, June 18.
- Stuff