David Byrne champions African & Caribbean music w/ "Beautiful Shitholes" playlist
Via Brooklyn Vegan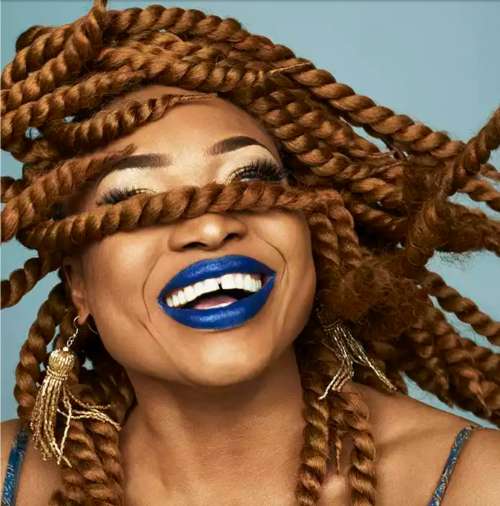 Image of Oumou Sangaré from The Financial Times
Written by BrooklynVegan Staff
David Byrne has just posted a new playlist on his website that he calls "Beautiful Shitholes." David Byrne Radio on his website:
I assume I don't have to explain where the shithole reference came from.

Here's a playlist that gives just the smallest sample of the depth and range of creativity that continues to pour out of the countries in Africa and the Caribbean. It is undeniable. Can music help us empathize with its makers?

For me, Trump is not the issue. We know and have known for a long time that he is racist. That is a fact, borne out by plenty of evidence. It's not news—we know what he is.

What is truly disturbing is the Republicans who go along with this person. Their behavior makes them complicit and the same as he is…exactly the same, no difference. Remember that come voting time.

The swells in Davos too—who are happy to get rich off Trump's policies and are more than fine supporting a racist. None of them has risen to condemn his racism and to say that this man does not represent our values as human beings.

Got that off my chest, now maybe I can listen to some music.

Enjoy.
Among the artists on the "Beautiful Shithole" playlist include Amadou & Mariam, Lazaro Ros & Mezcla, Mbongwana Star, Los Van Van, Fela Kuti, Calle 13, Tinariwen, and Songhoy Blues. Stream that over at DavidByrne.com.
David's new album, American Utopia, will be out in March and his world tour hits NYC for Panorama Festival. Listen to "Everybody's Coming to My House" from American Utopia, below.