David Byrne follows up Leeds gig on Sunday with True Stories soundtrack release
Via The York Press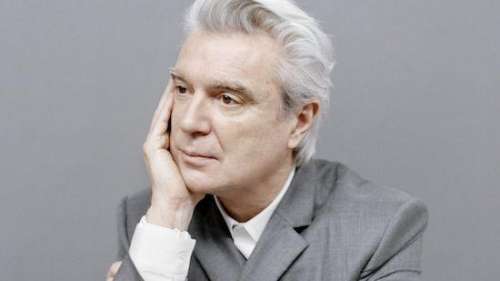 Photo by Jody Rogac
By Charles Hutchinson
The Scottish-born Byrne will perform songs from his March 2018 album American Utopia – his first solo record in 14 years – as well as selections from his solo career and his days with New York post-punk art-pop pioneers Talking Heads.
A 12-piece band will join 66-year-old Byrne on stage for what he calls "the most ambitious show I've done since the shows that were filmed for Stop Making Sense", choreographed by Annie B-Parson, previously the choreographer for Byrne and St Vincent's tour for their 2012 collaboration, Love This Giant.
Byrne's special guest for October's shows will be London singer and songwriter Benjamin Clementine, having played Byrne's American tour too. "I was introduced to Benjamin Clementine's music through a friend," says Byrne. "I was floored! I asked him to perform in the 2015 Meltdown Festival I curated in London and am honoured to have him join me at various stops along the American Utopia tour."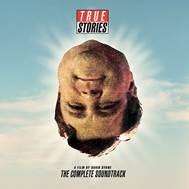 The album artwork for True Stories: The Complete Soundtrack
Meanwhile, the Nonesuch and Todomundo Records labels will release True Stories, A Film By David Byrne: The Complete Soundtrack on November 23, tying in with Criterion Collection's November 20 release of Byrne's movie True Stories on a special-edition DVD and Blu-ray. The new album features 23 songs from the film, collected in one place and in film sequence for first time on vinyl, CD and digital formats.
The CD will be included with Criterion's Blu-ray; pre-orders of the soundtrack are available now at iTunes and the Nonesuch Store, where each purchase comes with an exclusive, limited-edition 12-inch print of a production photo taken by Byrne, originally included in the 1986 True Stories photo book.
Byrne was inspired by tabloid headlines to make his sole foray into feature-film directing: an ode to the extraordinariness of ordinary American life and a distillation of what was in his own idiosyncratic mind. Byrne plays a visitor to Virgil, Texas, who introduces us to the citizens of the town during preparations for its Celebration of Specialness. As shot by cinematographer Ed Lachman, Texas becomes a hyper-realistic late-capitalist landscape of endless vistas, shopping malls and prefab metal buildings, as Byrne uses his songs to stitch together pop iconography, voodoo rituals and a singular variety show.
Byrne calls the accompanying record "an immersive audio voyage into the little town of Virgil, Texas, in the mid-Eighties". "I always imagined that the music written for True Stories should be heard as it is in the film," he says. "It makes the most sense this way. Me singing the song that was written for John Goodman's character, Louis Fine, always felt weird to me. It was written for that character, not for me."
Many of the 23 songs are featuring on CD and digital formats for the first time. Among the tracks are a previously unreleased version of Talking Heads' Dream Operator with Annie McEnroe on lead vocals; three songs from the film previously released only on the Talking Heads sets Dual Brick or Bonus Rarities & Outtakes; five songs from the companion 1986 Talking Heads studio album True Stories, and 14 songs from the 1986 soundtrack album Sounds From True Stories: Music For Activities Freaks – previously released only on LP and cassette – performed by artists ranging from Kronos Quartet to Meredith Monk, Pops Staples to John Goodman.