David Byrne headed to Sacramento on his 'American Utopia' tour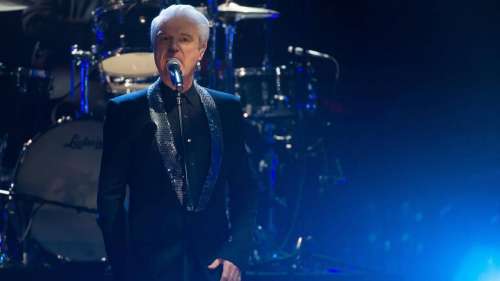 Photo by Charles Sykes
Written by Noel Harris
To celebrate his first solo album in 14 years, David Byrne is expanding his tour of the United States. Sacramento is one of his destinations.
Byrne, the former Talking Heads frontman and guitarist, announced on his website Tuesday that he will add more than 40 shows to his "American Utopia" tour between April and August, beginning with the opening weekend of Coachella on April 14.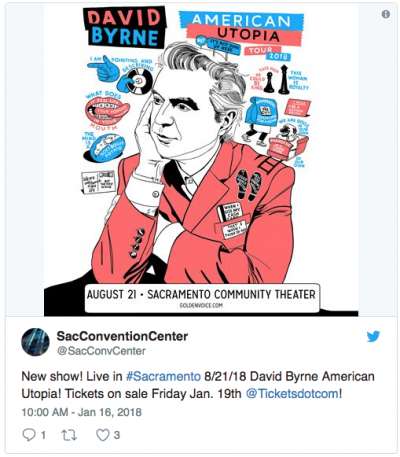 "We'll be doing some new songs ... and many others that will, I assume, be familiar," Byrne wrote on his site. "I'm excited. This is the most ambitious show I've done since the shows that were filmed for (the 1984 concert movie) 'Stop Making Sense,' so fingers crossed."
He's scheduled to play at Community Center Theater on Aug. 21 before closing his tour with shows the following week in Santa Barbara and Morrison, Colo. Tickets for the Sacramento show go on sale Friday.
The tour is in support of his new "American Utopia" album, which will be released March 9. Byrne, who was inducted into the Rock and Roll Hall of Fame as a member of Talking Heads in 2002, hasn't released a solo album since "Grown Backwards" in 2004.
He was already scheduled to play six shows over eight days on the East Coast, Rolling Stone magazine reported.