David Byrne redefines the rock concert rules with his American Utopia show
Via Herald Sun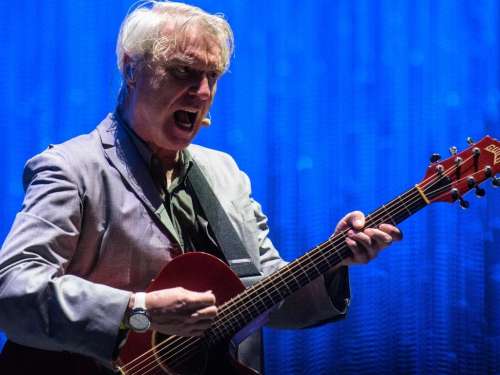 Photo by Anthony Wallace / AFP
By Nui Te Koha
DAVID Byrne has revealed he started casting for his rock musical Here Lies Love in Melbourne before the plan was abandoned.
The concept album and musical, a collaboration between Byrne and British producer Fatboy Slim, is about the life of the former First Lady of the Philippines, Imelda Marcos.
"I was in Melbourne doing some casting," Byrne said at Margaret Court Arena on Saturday. "It was that close. That close."
There was no disappointment from the capacity crowd about the lost project.
They were at the 30 minute mark of his mind-blowing 100-minute American Utopia show, no doubt processing how Byrne was cleverly redefining the rules of a rock concert.
The former Talking Heads frontman played on a bare stage with a troupe of musicians, singers and dancers whose movements, interactions and performances became the show.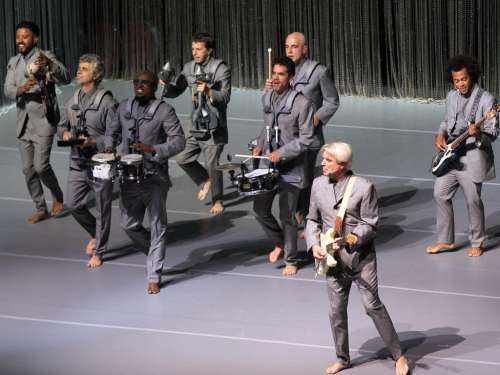 Photo by Christian Gilles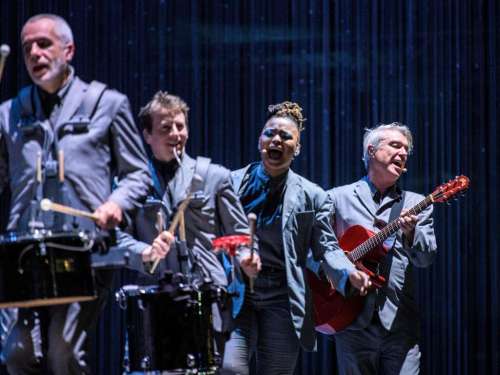 Photo by Anthony Wallace / AFP
Within those ever-changing parameters, Byrne starred in, and blended into, the spectacle.
Talking Heads hits including Burning Down The House, Once In A Lifetime and Slippery People sat comfortably alongside Byrne's solo and collaborative works.
He briefly mentioned the state election. "Congratulations on your mandatory voting," Byrne said. "If you didn't vote, I hope the fine finds you."
Much has been written about the show's minimalism, uniforms and desire to deconstruct. But Byrne hinted at the spirit of his show with an anecdote about a Detroit school choir's version of his song, Everybody's Coming To My House.
"My version, being me, it reeked of anxiety," Byrne said. "Their version, somehow, without changing any of the words, made it about welcome and inclusion."
Indeed, that was the magic of David Byrne's American Utopia show.
It was a full, rich, joyous celebration for everybody.