David Byrne: still making sense and music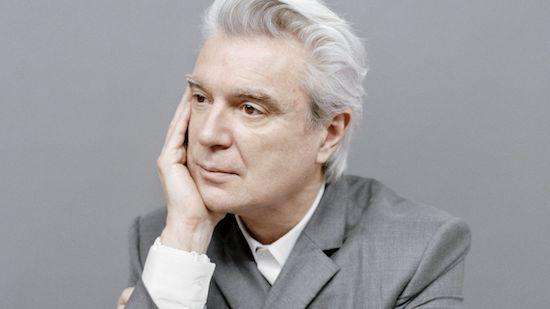 Photo by Jody Rogac
David Byrne
Oct 22, SSE Hydro, Glasgow
You'll remember this one. If you were lucky enough to see David Byrne's June date at Glasgow's Royal Concert Hall, you know what I'm talking about. If not, prepare to be stunned. That's no idle talk: the Dumbarton-born New Yorker began his American Utopia World Tour back in March in the US before moving on to South America, Canada and Europe. With each date, veteran critics weren't just impressed, they struggled to think of a concert to better it.
When Byrne himself compared it with Stop Making Sense, Jonathan Demme's concert film of Talking Heads' four nights at Hollywood's Pantages Theater in support of the band's 1983 album Speaking in Tongues, he might have been thought to be exaggerating.
With Byrne a dynamic force of movement and pop power in his oversized suit, Stop Making Sense reinvented the live gig in the age of the pop video.
Now with American Utopia, he's recast the rock gig as an uplifting communal event, one which uses the raw, rave-style power of being together in one big room to reach for something that teams meticulous high art with a carnivaleseque flair for entertainment.
Choreographed by long-term collaborator Annie-B Parson and with ground-breaking lighting designed by Rob Sinclair, these shows see Byrne as part of a 12-piece musical performance troupe, each clad in custom-made Kenzo suits.
These extra autumn dates were announced when Byrne's UK run in June sold out. Like them, he'll perform songs from his solo back catalogue, his career with Talking Heads and from the actual American Utopia album, out earlier this year.
"Uplifting" was constant descriptor of the gigs from rock critics and fan reviewers alike, with one saying the "show provides a space in which to dance and sing together, to recharge ourselves and find worthwhile relief from the atrocities happening in the world outside of the venue, while simultaneously addressing them."
That's quite an unusual thing to say about a concert, but David Byrne is quite an unusual man. American Utopia is Byrne's first solo album in 14 years (the last was 2004's Grown Backwards) but his other projects are so numerous, you wonder how the 66-year-old found the time.
A polymath since his college days, in the past decade alone he's written and produced plays, exhibited his art and photography, collaborated and toured with St Vincent, campaigned against the gentrification of Manhattan and written How Music Works – a book exploring the social history of music – as well as numerous eloquent pieces for newspapers.
Byrne announced the release of American Utopia during a presentation of another project: Reasons To Be Cheerful. Online at www.reasonstobecheerful.world Byrne now curates an ongoing series of writings, photos, music, and lectures; things that reminded him, he says, that, "Hey, there's actually some positive stuff going on!"
It's an attitude which recalls the reflective, world-wise but defiantly uncynical Everything That Happens Will Happen Today, Byrne's 2008 collaborative album with Brian Eno.
Eno returns on American Utopia, having cowritten its sparky, funky lead-off single Everybody's Coming To My House and summer single Every Day Is A Miracle, a heart-gripper with a couplet that could stand for the entire record, "Every day is a miracle, every day is an unpaid bill".
As well as Eno, American Utopia features contributions from others such as Daniel Lopatin aka the sublime Oneohtrix Point Never and 2017 Mercury Prize winner Sampha.
"I've made a record that just has my name on it but is also the result of the contributions of many other people," says Byrne. "I suspect that like me, it is asking what are we like, what do we want, and what are we looking for."