David Byrne to play The Mahaffey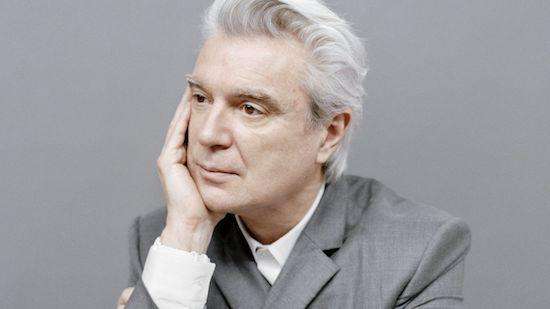 Photo by Jody Rogac
By TBN Staff
ST. PETERSBURG – David Byrne will bring his "American Utopia" tour to the Tampa Bay area for one show Sunday, Sept. 30, 7 p.m., at The Mahaffey, 400 First St. S., St. Petersburg.
Tickets start at $59.50. Call 727-893-7832 or visit www.themahaffey.com.
The St. Petersburg date is the fourth and final stop in Florida on the current tour. For a list of concert dates, visit davidbyrne.com/shows.
Byrne, 66, is a Scottish-American singer, songwriter, musician, record producer, artist, writer, actor, and filmmaker. He is most widely recognized as a founding member, principal songwriter, and lead singer and guitarist of the American new wave band Talking Heads.
In January 8, 2018, Byrne announced he would be releasing "American Utopia," his new solo record, during a presentation of "Reasons to be Cheerful," an ongoing series curated by Byrne of hopeful writings, photos, music and lectures. The presentation was given at New York's New School to a live audience, as well as live-streamed via his Facebook page. "American Utopia" was released in March on Todomundo/Nonesuch Records.
In support of the new album, Byrne hit the road for a world tour, delivering a choreographed concert that he calls "the most ambitious show I've done since the shows that were filmed for 'Stop Making Sense.'"
"American Utopia" fits hand-in-hand with Byrne's vision for his series "Reasons to be Cheerful," named for the song by the late Ian Dury. Over the last year, Byrne has been collecting stories, news, ideas, and other items that all either embody or identify examples of things that inspire optimism, such as a tech breakthrough, a musical act, a new idea in urban planning or transportation – something seen, heard, or tasted. Just as the album questions the current state of society while offering solace through song, the content of the series recognizes the darkness and complexity of today while showcasing alternatives to the despair that threatens us. A "Reasons to be Cheerful" hub, where Byrne shares these items, can be accessed online at www.reasonstobecheerful.world.
While David Byrne has collaborated on joint releases with Brian Eno, Fatboy Slim and St. Vincent over the past decade, "American Utopia" is Byrne's first solo album since, 2004's "Grown Backwards," also on Nonesuch. "American Utopia" morphed during the writing and recording process, beginning with longtime collaborator Eno, and eventually growing to include collaboration with producer Rodaidh McDonald alongside a diverse cast of creative contributors including Daniel Lopatin, Jam City, Thomas Bartlett, Jack Peñate and others. The album was recorded in New York City at David's home studio, Reservoir Studios, Oscilloscope, XL Studios, and Crowdspacer Studio and in London at Livingston Studio 1.