David Byrne's "American Utopia" Debuts at No. 1 on Top Current Album Chart, No. 3 on Billboard 200
Via Nonesuch Records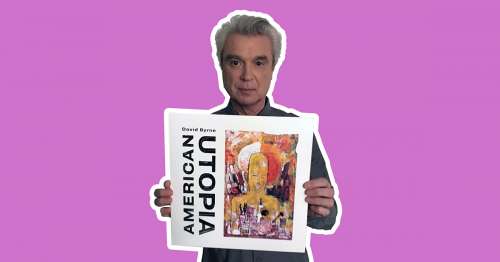 Congratulations to David Byrne, whose new album, American Utopia, debuted at No. 1 on the Top Album Chart and No. 3 on the Billboard Top 200, the highest chart positions of his career. The album, released on Todomundo/Nonesuch Records last week, also topped both the Rock and Alternative Album Charts. American Utopia has also debuted at No. 1 on the Canadian Album and Alternative Album charts, another career high for Byrne. There are more career chart highs across Europe, where the album premiered in the Top 20 in the UK and Ireland, and Top 40 in Switzerland, Germany, Italy, Belgium, and Netherlands, amongst others.
The album has been receiving rave reviews and widespread critical acclaim. The New York Times noted, "He's a profile in American reinvention—it's here a kind of alien found a band, an audience and a home." NPR wrote, "If a brain in a jar could observe the world, make sense of it and churn it into a batch of songs, it would make the album American Utopia."
David Byrne has been making his rounds on late night television this past month, with an interview, and performance on The Late Show With Stephen Colbert, as well as a conversation about his video for "Everybody's Coming To My House" and more on The Daily Show With Trevor Noah.
A world tour in celebration of American Utopia, featuring an ambitious, "untethered," choreographed concert, began this month and continues through the summer. For details and tickets, visit nonesuch.com/on-tour.
To pick up a copy of the album American Utopia, head to your local music store, iTunes, Amazon, and the Nonesuch Store, where CD and vinyl orders include a download of the complete album at checkout. You can also listen to the album on Spotify and Apple Music.