How David Byrne Influenced a Generation of Indie Rockers
Via Miami New Times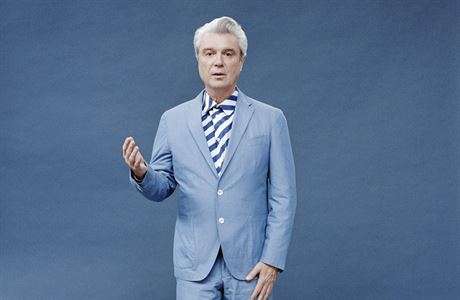 Photo by Jody Rogac
By David Rolland
Musical influences are cyclical. There have been stages in rock history when everyone was trying to sing like Bob Dylan and other eras when everyone channeled their inner Lou Reed. But among the indie rockers who've pushed boundaries and topped the charts since the turn of the century, one has been more influential than any other: David Byrne.
Byrne came to fame in the late '70s and early '80s as the lead singer of the art-rock band Talking Heads. His herky-jerky singing style and the group's musical mixture of pop and avant-garde sensibilities helped Talking Heads stand out from the pack and become a phenomenon. Hits such as "Once in a Lifetime" and "Burning Down the House" were everywhere, but their unlikely cover of Al Green's "Take Me to the River" demonstrated that their own influences weren't easy to pin down. The angular post-punk guitars, the African rhythms, the recruitment of funkmeister Bernie Worrell on keys — it all made it difficult to figure out where exactly they were coming from.
Perhaps because of the lack of an obvious Talking Heads genealogy, you didn't hear Byrne's impact on his musical descendants right away. Talking Heads was beloved, as millions in record sales showed, and bands often listed the group in interviews as favorites. Radiohead was even named for a Talking Heads song. But for a long time after Talking Heads leapt to fame, there were no David Byrne imitators on the radio.
When the 20th Century turned into the 21st, that began to change.
Around 2004, a legion of frontmen seemingly graduated from the David Byrne school of singing. Yelpers with that distinctive Byrne-like cadence began lurking out of the most prestigious bands in indie rock. You could hear it in the intonations of Win Butler of Arcade Fire, Alex Kapranos of Franz Ferdinand, and Ezra Koenig of Vampire Weekend. Even longtime music veterans such as Isaac Brock of Modest Mouse and James Murphy of LCD Soundsystem seemed to change their vocal stylings overnight to pay tribute to Byrne. And that's not even mentioning Clap Your Hands Say Yeah singer Alec Ounsworth, whose 2005 self-titled debut album sounded so Byrne-ish it left people wondering if it was a clandestine David Byrne side project.
While it took a generation for others to catch up to Byrne's vocal tics, the man himself continued refining the trademarkable qualities of his singing voice. He's promoting his newest record, American Utopia, with a tour that will stop at the Fillmore Saturday, September 29. The album was announced as part of a larger collaborative project, Reasons to Be Cheerful, which attempts to spread positivity into our downbeat society. American Utopia, with a slower, more low-key, ambient vibe, lacks the infectious energy of his Talking Heads work, but when you hear his distinctive vocals that waver from gargling to speaking too slowly enunciating, you will feel a reason to be cheerful. Though Byrne's voice might not be one-of-a-kind anymore, for one night, at least, you won't have to accept any imitators.
David Byrne. 7:30 p.m. Saturday, September 29, at the Fillmore Miami Beach, 1700 Washington Ave., Miami Beach; 305-673-7300; fillmoremb.com. Tickets cost $59 to $150 via livenation.com.