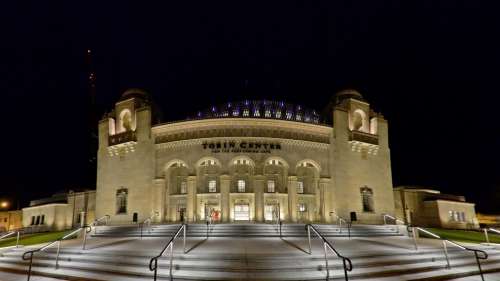 Tobin Center for the Performing Arts (SBG San Antonio)
By Evan Swanson
SAN ANTONIO — Joan Baez and David Byrne are coming to the Tobin Center.
Joan Baez
Joan Baez will perform at the HEB Performance Hall on April 16th, 2019 at 7:30 pm.
Baez will start her final tour in Ithaca, New York on September 11th and will make her way to the Tobin Center's HEB Performance Hall on April 16th, 2019.
"I'm looking forward to being on the road with a beautiful new album of which I am truly proud," says Baez. "I welcome the opportunity to share this new music as well as longtime favorites with my audiences around the world."
Baez is known for taking a stand publicly on causes she embraces. She recently protested the construction of the Dakota Access Pipeline at Standing Rock Sioux Reservation.
David Byrne
David Byrne is scheduled to take the stage at the Tobin Center on October 9th. He performed in front of a sold out crowd back in April.
Byrne will be performing songs from his new album American Utopia as well as classics from his solo career days with the Talking Heads.
Special guest Topaz Jones will open the show.
Tickets
Tickets for both shows will go on sale July 20th at 10am.
All tickets can be purchased online tobincenter.org, via phone (210) 223-8624 and in-person at the Tobin Center's Box Office (100 Auditorium Circle, 78205). Box Office hours are Monday-Friday 10a-6p and Saturday, 10a-2p.