Legendary art rocker David Byrne joins Cher and Sam Smith to book spring tour of Australian arenas
Via News.com.au
By Kathy McCabe
LEGENDARY art rocker David Byrne will bring his acclaimed new show Amercian Utopia to Australia in November.
Byrne's concerts, his first in Australia since he teamed with St Vincent to celebrate their Love This Giant collaboration in 2013, will kick off in Sydney on November.
The constantly shifting music innovator has been winning rave reviews for his latest production which not only highlights material on his most recent solo record American Utopia but also revisits Talking Heads classics and his works with St Vincent.
Byrne shares the stage with 11 musicians for the theatrical productions which is drawing comparisons with the seminal Talking Heads concert film Stop Making Sense, directed by Jonathan Demme in 1984.
The new production was choreographed by American artist Annie-B Parson, who also worked with Byrne on the Broadway musical Here Lies Love, written by Byrne and Fatboy Slim about infamous Philippines first lady Imelda Marcos.
That show had been booked to feature at the 2015 Vivid Festival but was postponed indefinitely.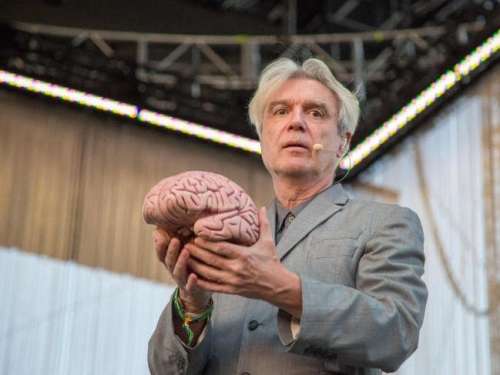 Photo: AFP / Kyle Grillot
The setlist for his American Utopia concerts throughout the US in recent weeks has not only showcased new songs but fan favourites from Talking Heads including Once In A Lifetime, Slippery People, Burning Down The House and This Must Be The Place.
Byrne is the latest marquee artist to book a spring visit to Australia, joining tours already announced by Cher, Sam Smith and Kesha.
A raft of other artists are considering tours here in late 2018, early 2019, including current chart-topping actor and hip hop champion Donald Glover.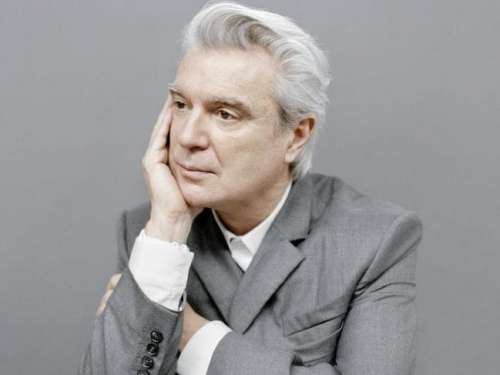 Photo by Jody Rogac
But still no word on whether the On The Run II tour featuring power couple Beyonce and Jay-Z will make it Down Under.
And fans continue to hope the Rolling Stones will be playing concerts to coincide with the opening of Exhibitionism career and memorabilia retrospective in Sydney in November.
Tickets for David Byrne's tour go on sale from noon on June 18.
He plays the ICC Sydney Theatre on November 20, Gold Coast Convention Centre on November 21, Margaret Court Arena, Melbourne on November 24 and AEC Arena, Adelaide on November 25.