Listen to David Byrne's "This Is That" (ft. Oneohtrix Point Never)
Via Brooklyn Vegan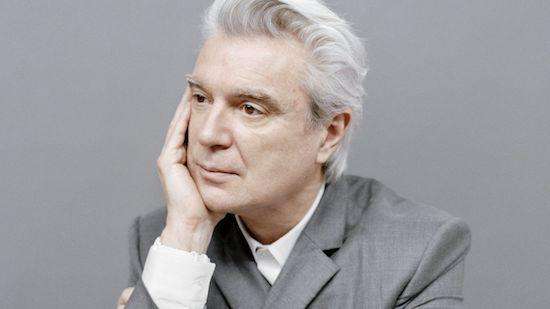 Photo by Jody Rogac
Written by Bill Pearls
David Byrne was on Lauren Laverne's BBC 6Music's show today to talk about his new album, American Utopia. "The title refers not to a specific utopia, but rather to our longing, frustration, aspirations, fears, and hopes regarding what could be possible, what else is possible," David told Lauren. He also shared his new song "This Is That," which is one of the songs to feature Oneohtrix Point Never. It's atmospheric and glitchy as you might expect and you can stream that over at the BBC (it's at the 1:51:50 mark) and listen to Lauren's conversation with David, below.
American Utopia will be out March 9, and David will be taking his ambitious new stage show on tour around the world, hitting NYC for Panorama fest.
In other news, David shared pro-shot video of his live cover of Bowie's "Heroes" which he performed live with Choir! Choir! Choir! at the Public Theater earlier this month. Watch that below.