REVIEW: David Byrne a welcome guide through 'American Utopia'
Via Wicked Local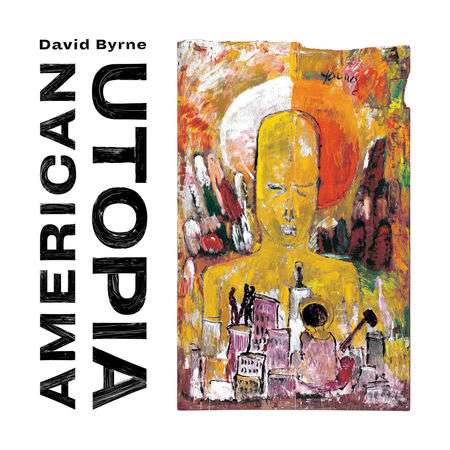 By Pete Chianca
Legend has it Bruce Springsteen was moved to write "The Rising" when a passing fan shouted "We need you!" shortly after 9/11. I'd like to think that maybe a similar interaction after the election of Donald Trump may have inspired David Byrne's "American Utopia" -- but no matter where it came from, it's the exact burst of absurd reflection on the sacred and the mundane that the country needs at this moment.
Byrne hasn't had a proper solo album since 2004′s "Grown Backwards," but his stellar 2012 collaboration with St. Vincent, "Love This Giant," proved that the Talking Heads frontman hadn't lost his alterna-pop instincts while working on his various other projects, including books on music and bicycling and a disco opera about Imelda Marcos.
And his current release was worth the wait: It combines elements of the classic Talking Heads sound with splashes of disco, electronica and world rhythms -- and, most importantly, it's brimming with patently off-kilter Byrne-esque observations that somehow manage to make sense of the nonsensical.
What animals might think of our human foolishness is one thread that runs through the album, particularly the standout "Every Day is a Miracle," a buoyant track that probes the mental and emotional states of chickens, cockroaches and elephants and astutely points out that "The pope don't mean s%#! to a dog." It's a concept that continues on through the next track, the lilting "Dog's Mind," in which "the dogs show no concern," and the hapless humans "in turn are limited by what it is we are."
Canines also play a part on the album's most poignant track, the timely "Bullet," which follows that particular instrument of death through its designed function: "It went its merry way, like an old grey dog on a fox's trail," Byrne sings, following it through skin, stomach, heart and head, "through thoughts of love and hate, the living and the dead." No one could pull this conceit off like Byrne, whose distinctive otherworldly croon, a chanting cadence in turns both plaintive and warbly, hasn't lost a step.
It's hard to put a finger on exactly why "American Utopia" feels like such a fitting response to the Trump era -- aside from one offhand (but satisfying) reference to "the president" turning up in court, it doesn't really deal directly with our current situation. But its determined whimsy and matter-of-fact declarations -- like "There's only one way to smell a flower, but there's millions of ways to be free," on "It's Not Dark Up Here" -- seem engineered, despite their giddy inanity, to make us feel like we're not crazy.
It's fitting that the album's breakout track is the inclusive "Everybody's Coming To My House," which in the current climate seems like a direct rebuttal to those looking to disbar anybody "different" from the American experience: "Everybody's coming to my house," Byrne sings, "and they're never gonna go back home." It's a reassuring thought, and it's good to have Byrne back to share it with us.
"American Utopia" arrives Friday, March 9 from Nonesuch Records. David Byrne plays the Blue Hills Bank Pavilion in Boston July 31 and Aug. 1.