Stream David Byrne's Labyrinthine New Album 'American Utopia' a Week Early via NPR First Listen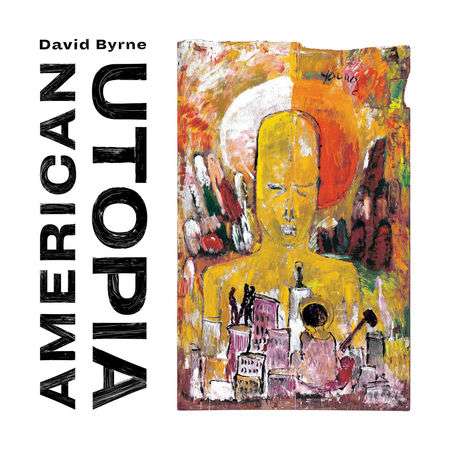 Written by Rock Cellar Magazine Staff
On March 9, David Byrne will release American Utopia, his first new solo album since 2004. As previewed by the tracks "Everybody's Coming To My House" and "This Is That," it seemed as if the record would be an eclectic listen…and it is.
Dabbling in experimental sounds and production, American Utopia finds Byrne attempting to make sense of our contemporary world from his unique vantage point — and it's an enthralling journey.
You can currently stream American Utopia now, more than a week early, over at NPR's First Listen — click here to do so.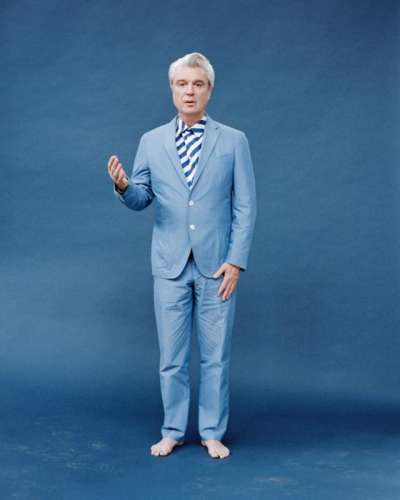 And catch Byrne on his big upcoming tour, but be warned: many shows are selling out!
03/03/18 Red Bank, NJ Count Basie Theatre SOLD OUT
04/03/18 Wilkes-Barre, PA F.M. Kirby Center for the Performing Arts SOLD OUT
06/03/18 Buffalo, NY Center For The Arts SOLD OUT
07/03/18 Hershey, PA Hershey Theatre SOLD OUT
09/03/18 Waterbury, Ct Palace Theater SOLD OUT
10/03/18 Kingston, NY Ulster Performing Arts Center SOLD OUT
16/03/18 Santiago, CHI Lollapalooza (Chile)
18/03/18 Buenos Aires, ARG Lollapalooza (Argentina)
19/03/18 Teatro Gran Rex Buenos Aires (Argentina)
20/03/18 Teatro de Verano Montevideo (Uruguay)
22/03/18 Porto Alegre, BRA Pepsi on Stage
24/03/18 Sao Paulo, BRA Lollapalooza (Brazil)
28/03/18 Rio De Janeiro, BRA Km de Vantagens Hall
29/03/18 Belo Horizonte, BRA Km de Vantagens Hall
03/04/18 Mexico City MX Metropolitan Theater
05/04/18 Monterrey MX Auditorio Pabellón M
07/04/18 Guadalajara, MEX Corona Capital Guadalajara
12/04/18 San Diego, CA San Diego Civic Theater
14/04/18 Indio, CA Coachella
15/04/18 Tucson, AZ Centennial Hall SOLD OUT
17/04/18 San Diego, CA San Diego Civic Theater SOLD OUT
18/04/18 Las Vegas, NV Smith Center for the Arts
19/04/18 Mesa, AZ Mesa Arts Center-Ikeda Theater SOLD OUT
21/04/18 Indio, CA Coachella SOLD OUT
24/04/18 Dallas, TX Winspear Opera House SOLD OUT
25/04/18 Oklahoma City, OK The Criterion
27/04/18 San Antonio, TX Tobin Center for the Performing Arts SOLD OUT
28/04/18 Houston, TX White Oak Music Hall Outside Lawn
29/04/18 New Orleans, LA Jazz Fest
04/05/18 Atlanta, GA Shaky Knees
05/05/18 Nashville, TN Ryman Auditorium SOLD OUT
08/05/18 Asheville, NC Thomas Wolfe Civic Auditorium SOLD OUT
09/05/18 Charlotte, NC Ovens Auditorium SOLD OUT
10/05/18 Durham PAC Durham, NC SOLD OUT
12/05/18 Washington, DC The Anthem SOLD OUT
13/05/18 Pittsburgh, PA Benedum Center for the Arts
15/05/18 Milwaukee WI Riverside Theater SOLD OUT
16/05/18 Madison, WI Orpheum Theater SOLD OUT
17/05/18 Minneapolis, MN Orpheum Theater SOLD OUT
18/05/18 Minneapolis, MN Orpheum Theater
20/05/18 Edmonton, ALB Northern Alberta Jubilee Auditorium
21/05/18 Calgary, ALB Southern Alberta Jubilee Auditorium
23/05/18 Vancouver, BC Queen Elizabeth Theater SOLD OUT
24/05/18 Seattle, WA Paramount Theater SOLD OUT
25/05/18 George, WA Sasquatch Festival
27/05/18 Portland, OR Keller Auditorium SOLD OUT
28/05/18 Eugene, OR Hult Center
30/05/18 Salt Lake City, UT Capitol Theatre SOLD OUT
01/06/18 Chicago, IL Auditorium Theater
02/06/18 Chicago, IL Auditorium Theater SOLD OUT
03/06/18 Chicago, IL Auditorium Theater SOLD OUT
05/06/18 Des Moines, IA Des Moines Civic Center
07/06/18 Kansas City, MO Kauffman Center for the Arts SOLD OUT
08/06/18 St. Louis, MO Peabody Opera House SOLD OUT
09/06/18 Indianapolis, IN Farmers Bureau Lawn Amphitheater
14/06/18 Oxford, England New Theatre SOLD OUT
15/06/18 Glasgow, Scotland Glasgow Royal Concert Hall SOLD OUT
17/06/18 Birmingham, England Birmingham Symphony Hall SOLD OUT
18/06/18 Manchester, England Manchester Apollo SOLD OUT
19/06/18 London, England Eventim Apollo SOLD OUT
20/06/18 London, England Eventim Apollo SOLD OUT
23/06/18 Prague, Czech Republic Metronome Festival
25/06/18 Zagreb, Croatia INmusic Festival
26/06/18 Wien, Austria Museumsquartier
27/06/18 Berlin, Germany Tempodrom
30/06/18 Ewijk, Netherlands Down The Rabbit Hole
05/07/18 Gdynia, Poland Open'er Festival
06/07/18 Roskilde, Denmark Roskilde Festival
08/07/18 Werchter, Belgium Rock Werchter
11/07/18 Cascais, Portugal Cool Jazz Festival
13/07/18 Bilbao, Spain Bilbao BBK Live Festival
14/07/18 Barcelona, Spain Cruilla Barcelona
17/07/18 Zürich, Switzerland Theater 11 **
19/07/18 Ravenna, Italy Ravenna Festival
20/07/18 Perugia, Italy Umbria Jazz Festival
21/07/18 Trieste, Italy Piazza Unità
27/07/18 Camden, NJ XPoNential Music Festival
29/07/18 New York, NY Panorama Music and Arts Festival
31/07/18 Boston, MA Blue Hills Bank Pavilion SOLD OUT
01/08/18 Boston, MA Blue Hills Bank Pavilion
03/08/18 Toronto, ONT Sony Center for the Performing Arts SOLD OUT
04/08/18 Toronto, ONT Sony Center for the Performing Arts
05/08/18 Canandaigua, NY Marvin Sands Performing Arts Center
08/08/18 Grand Rapids, MI Devos Performance Hall SOLD OUT
10/08/18 Detroit, MI Fox Theater
11/08/18 Huber Heights, OH Rose Music Center
12/08/18 Cincinnati, OH PNC Pavilion at Riverbend
16/08/18 Oakland, CA Fox Theater SOLD OUT
17/08/18 Oakland, CA Fox Theater SOLD OUT
18/08/18 San Jose, CA City National Civic Auditorium
21/08/18 Sacramento, CA Community Theater SOLD OUT
22/08/18 San Francisco, CA Bill Graham Civic Center
24/08/18 Santa Barbara, CA Santa Barbara Bowl SOLD OUT
25/08/18 Los Angeles, CA Shrine Auditorium
27/08/18 Morrison, CO Red Rocks Amphitheater SOLD OUT
28/08/18 Morrison, CO Red Rocks Amphitheater SOLD OUT