SXSW film festival 2019 lineup ++ featured/keynote speakers
Via Brooklyn Vegan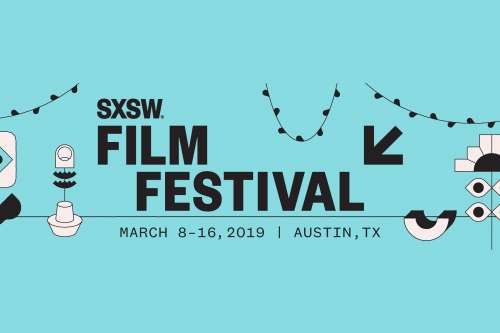 By Bill Pearis
SXSW will be here before we know it and they've just announced the lineup for the film portion of the festival which starts before and overlaps a little with the music portion, running March 8-16. This year's slate includes the world premiere of Jordan Peele's new movie, Us (watch the trailer below), Harmony Korine's The Beach Bum, Olivia Wilde's directorial Booksmart, Joe Bob Briggs' How Rednecks Saved Hollywood, and a documentary on J.R. "Bob" Dobbs and The Church of the SubGenius.
As always, there's the "24 Beats Per Second" section, which spotlights music films, and the 2019 lineup includes documentaries on Creem Magazine, '90s cult band Brainiac (watch the trailer below), New Zealand's The Chills, David Crosby, Johnny Cash, Japanese Led Zeppelin tribute artist Dowd Akio Sakurai, David Bazan (Pedro the Lion), and the surprisingly complicated story behind 2000 hit single "Who Let the Dogs Out?"
The SXSW Film Festival also includes television these days, and they'll premiere episodes of Taika Waititi and Jemaine Clement's series adaptation of their vampire mockumentary What We Do in Shadows, Aidy Bryant's new series Shrill, and more.
Check out the full 2019 SXSW Film Festival lineup below.
SXSW has also been announcing its 2019 keynote and featured speakers, including musicians A$AP Rocky and David Crosby, journalist and author Jill Abramson; actress, writer, producer and director Pamela Adlon; Congresswoman for New York Alexandria Ocasio-Cortez; director, producer and writer Cameron Crowe; podcaster Tim Ferriss; author Neil Gaiman; United States Senator Mazie Hirono; entertainment industry bigwig Jeffrey Katzenberg; author Soledad O'Brien; Buzzfeed founder and CEO Jonah Peretti; Quibi CEO Meg Whitman; actor Henry Winkler; Instagram co-founder Mike Krieger and more.
SXSW FILM FESTIVAL – 2019 LINEUP
SPECIAL EVENTS
Live soundtracks, cult re-issues & much more. Our Special Events section offers unusual, unexpected and unique one-off film events.
How Rednecks Saved Hollywood with Joe Bob Briggs
Director/Screenwriter: Joe Bob Briggs
America's drive-in movie critic uses 200 video clips and photos to tell the 500-year history of the American redneck in a multimedia comedy performance.
Love, Death & Robots
Showrunners: David Fincher, Tim Miller, Josh Donen, Jennifer Miller
Love, Death & Robots, an animated anthology series presented by Tim Miller and David Fincher, is a genre orgy of Not-Suitable-For-Mainstream shorts. (World Premiere)
Followed by extended Q&A with with Tim Miller and David Fincher.
Ra: Path of the Sun God
Director: Lesley Keen
Austin based electronic and experimental label Holodeck Records is partnering with Austin Film Society for a special live re-score screening of the 1990 animated film Ra: Path of the Sun God, a beautiful re-telling of one of Ancient Egypt's most famous myths.
Rebel Without A Crew: Filmmaking Master Class with Robert Rodriguez
Join Robert Rodriguez as he gives a master-class in micro-budget guerilla filmmaking, featuring behind the scenes moments from his new $7,000 film, RED 11. The event will be followed by the World Premiere of RED 11.
Shangri-La ( Work-in-Progress)
Directors: Morgan Neville, Jeff Malmberg
An intimate look at the creative process through the lens of legendary music producer Rick Rubin.
True Stories
Director: David Byrne, Screenwriters: Stephen Tobolowsky, Beth Henley, David Byrne
David Byrne's 1986 musical comedy, inspired by theater director Robert Wilson, tabloid newspapers, and filmmakers Robert Altman and Federico Fellini, remains a unique artistic vision that celebrates the singular citizens of a fictional Texas town. David Byrne will appear in-person for Q&A following screening of new 4K restoration.