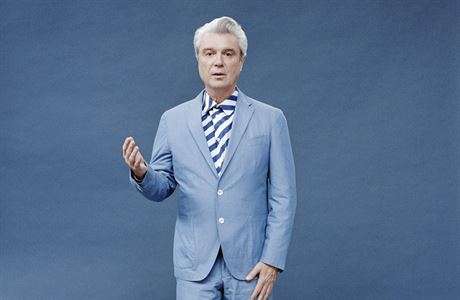 Photo by Jody Rogac
By Noah Buntain
Musician and visual artist David Byrne will perform at the Landmark Theatre in Syracuse on Sept. 12, bringing with him the visual thrills and lyricism that have defined his 40-year career.
Byrne fronted the new wave band Talking Heads in the '80s before striking out on his own. The show will feature songs from his new album, "American Utopia," as well as classics from his earlier works.
"American Utopia," released in March, is credited as a solo album but was co-written with longtime Byrne collaborator Brian Eno. More than a dozen musicians contributed to the tracks, including TTY, Happa, Isaiah Barr, Daniel Lopatin and Sampha. In a statement released with the album, Byrne said the album title is not ironic, but instead about "our longing, frustration, aspirations, fears, hopes" for our potential.
"Some of the verses, especially, are kind of dystopian, or not exactly cheerful," Byrne told The New York Times in March. "But they're countered by the choruses, which seem to give a sense of hope."
Joining Byrne onstage will be a 12-piece band that will also perform as dancers. The show is choreographed by Annie-B Parson, who previously worked with Byrne in 2012 for his world tour with St. Vincent. The performers, including six percussionists, carry their instruments across an empty stage as they form intricate patterns in support of the songs.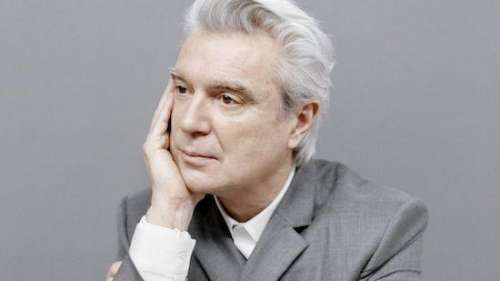 Photo by Jody Rogac
In a press release, Byrne called the show his most ambitious since the performances documented in the Jonathan Demme-directed film, "Stop Making Sense."
The film may be Byrne's best-known work, but he told the Washington Post in May that the old songs work well with the new material.
"I think that the songs as they were written, most of them, have enough wiggle room in them that you can have application throughout the years," he said in the interview. "So, I can integrate older stuff along with newer stuff and it seems to work for the most part."
Reinterpretation marks much of Byrne's music. Byrne sent initial recordings to a wide range of musicians, who remixed and edited them according to their own vision of the material.
It's a process that has continued even after the album released. The official video for the first single, "Everybody's Coming To My House," was shot by students at the Detroit School of Arts and features the school's Vocal Jazz Ensemble performing the song.
"I felt that their version of the song was more moving and, emotionally, completely different from mine," Byrne said in an interview with "The Daily Show" about his decision. "With them, the thing is, 'Yes, everyone is welcome!' A totally different vibe. And I thought 'Why didn't I get that?'"
The video ties into Byrne's larger vision of both "American Utopia" and his ongoing project, Reasons to Be Cheerful, a website dedicated to highlighting news and ideas to inspire optimism.
Tickets for "American Utopia" start at $41 and are available through Ticketmaster. Byrne will perform at downtown Syracuse's historic Landmark Theatre on Wednesday, Sept.12 at 7:30 p.m. For more information about David Byrne or the tour, visit davidbyrne.com.