Talking Heads star David Byrne goes acoustic - and earns standing ovation
Via Birmingham Live
By Graham Young
★★★★★
When support act Laura Mvula told her hometown audience to expect something special from David Byrne, she wasn't kidding.
Her own set had been a captivating journey of fantastic musicianship, but the former Talking Heads frontman brought a little something extra to the table on this American Utopia tour which is set to play the Genting Arena later this year.
The minimal set – a single, spotlit table and chair - gave little hint of the spectacle that followed.
It was nothing like this reviewer had ever seen.
From behind the metal mesh curtain that adorned three sides of the stage, Byrne and his barefoot 'untethered' band slowly emerged.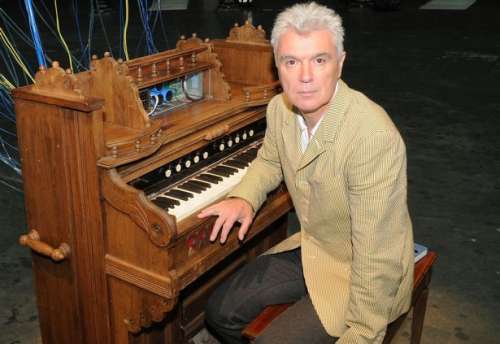 This was Stop Making Sense 2.0; rather than an oversize cream two-piece, Byrne and his 11 musicians all wore matching fitted steel grey suits.
Rather than each band member appearing one by one, here the musicians walked and danced around the stage with their instrument for the whole show – whether guitar, keyboard or percussion.
There was a lot of the latter – but thanks to the wonderful acoustics you could hear every instrument.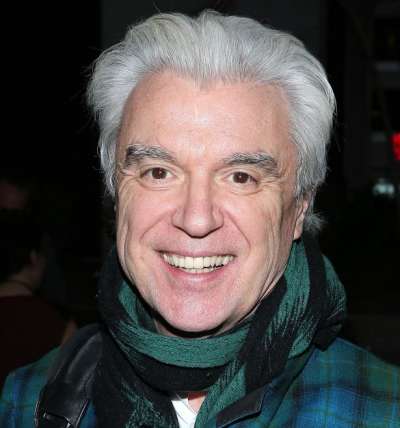 The set was part music video, part musical, part concept art; every song choreographed beautifully, without looking forced. It was mesmerising.
The white-haired Byrne himself sounded as good as ever.
He treated the sold-out Symphony Hall to the perfect blend of tracks from his new album, including the single Everybody's Coming To My House, Bullet and I Dance Like This, punctuated with Talking Heads classics like Slippery People, Burning Down The House, Blind and This Must Be The Place.
In there too were Lazy and two songs from Byrne's collaborations with Fatboy Slim, which included the Imelda Marcos musical Here Lies Love.
The crowd – which included Kasabian's Serge Pizzorno – rightly gave Byrne and his band a standing ovation.
It may be some time before they see anything as original, innovative and memorable as this.