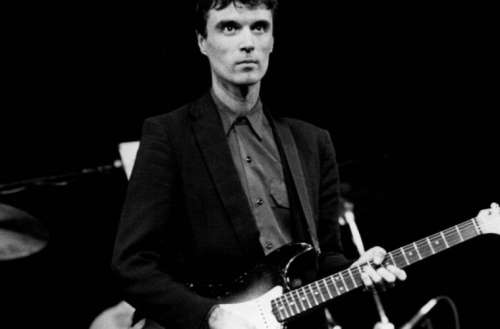 By Jack Whatley
We recently stumbled upon some incredible footage of a rare Talking Heads gig, something which not only made us smile, gawp and rub our eyes in amazement but also made us think we had to share it with you all. It's a 1980 performance that is full of bright lights and big dreams and sees the band on stage a month after Remain In Light was released.
With 5 tracks from the 14 they played featuring on the the album. Songs like 'Houses In Motion' and 'Born Under Punches (The Heat Goes On)' take on a rawer, more frenetic guise on the stage, with the Talking Heads – then at the peak of their powers.
As the first bass notes pop out of the speakers and the tune for 'Psycho Killer' plods out towards your ears and eyes you're undoubtedly aware that David Byrne and co are the real thing.
The gig takes place at The Capitol Theatre in New Jersey and not only highlights the ludicrous talent of the band but also the sheer audacity they had to produce and deliver such mercurial work.
Although this performance isn't their famous tour/movie 'Stop Making Sense', what we see here is band in full flow; they're fluid, organic and raw as hell. Recorded on the day Ronald Reagan was elected President, it is a poignant moment in musical history which should never be forgotten. AND has two bloody bass players slaying.
Watch it all [here].