Listen: David Byrne's "American Utopia" Streaming in Full As NPR First Listen
Via Nonesuch Records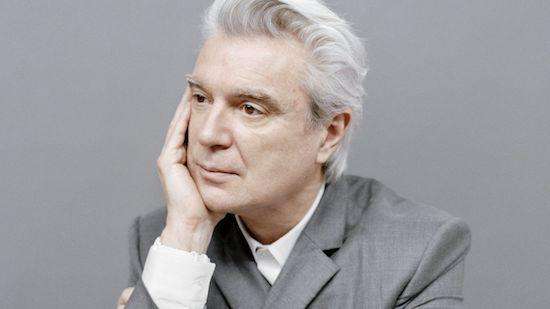 Photo by Jody Rogac
David Bryne's new album, American Utopia, is out on Todomundo/Nonesuch Records next Friday, March 9. But you don't need to wait till then to hear it: the album is streaming in full now as an NPR First Listen at npr.org/firstlisten.
"This brilliantly analytical album is from David Byrne—an American treasure, an artistic thinker and creator responsible, in part, for the some of the most memorable and distinctive music of the past 40 years," writes NPR Music's Bob Boilen. "The music is intense, it's playful and quite memorable."
Boilen later concludes: "In a world filled with millions of songs about personal problems and love gone right or wrong, I'm thrilled to have a record that opens my eyes and widens my perceptions and helps me stop and make some sense of this inexplicable, mind-bending world of ours."
American Utopia is currently available for pre-order on iTunes and in the Nonesuch Store, which include an instant download of album tracks "Everybody's Coming To My House" and "This Is That," as well as an exclusive print facsimile of an early handwritten lyric sheet.