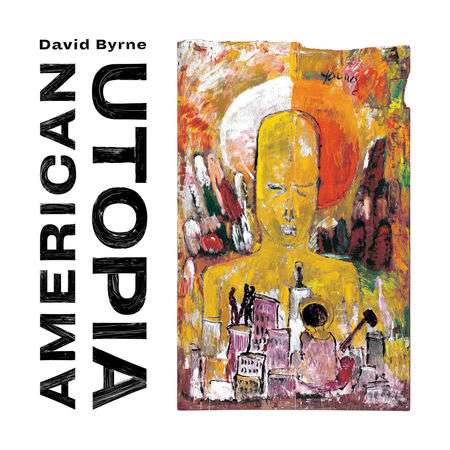 By Clint Rhodes
David Byrne has always had an interesting way at looking at the world.
As the quirky frontman for the Talking Heads, Byrne has entertained and amused fans with peculiar and thought-provoking arrangements such as "Psycho Killer," "Once in a Lifetime," "Slippery People," "Life During Wartime" and "Girlfriend Is Better."
One of my fondest memories from my college years involved taking a January weekend trip to Chicago and having the opportunity to catch the movie "Stop Making Sense" in the theater. Considered one of the better concert films made, my appreciation for Byrne and the Talking Heads was realized on that fateful evening while absorbing the various sights and sounds of the performance delivered by the innovative band consisting of Byrne on guitar and vocals, Chris Frantz on drums, Tina Weymouth on bass and Jerry Harrison on keyboards.
That was then. This is now.
"American Utopia" is Byrne's first solo release in 14 years and features Brian Eno's writing assistance on the majority of the 10 tracks.
The latest effort is the 65-year-old's musical commentary on the confusing times we live in and the complex issues we struggle with as a society. It's an album about overcoming our fears as we search for hope and a better tomorrow. In other words, it's classic Byrne.
On "Every Day Is a Miracle," Byrne ponders what the world looks like from a chicken's perspective as he sings, "The chicken thinks in mysterious ways/But beauty is not what we're after/Now the chicken imagines a heaven/Full of roosters and plenty of corn."
"Dog's Mind" continues the animal theme with Byrne comparing people to dogs enjoying a little slice of paradise in a theme park all our own.
"Bullet" finds Byrne taking a darker subject and transforming it into a hypnotic journey that rhythmically details the moment when life is stolen by announcing, "The bullet went into him/Through his heart with thoughts of you/Where your kisses he inhaled/The lies and the truth."
At one time, Byrne was systematically burning down the house. With "Everybody's Coming to My House," he's extending an open invitation to come over and linger by announcing, "And everybody's coming to my house/And they're never gonna go back home."
Fans can catch Byrne perform on May 13 when he makes a stop at Pittsburgh's Benedum Center.