JUST ANNOUNCED! Here Lies Love is coming to Seattle Rep in April 2017. Get your tickets HERE!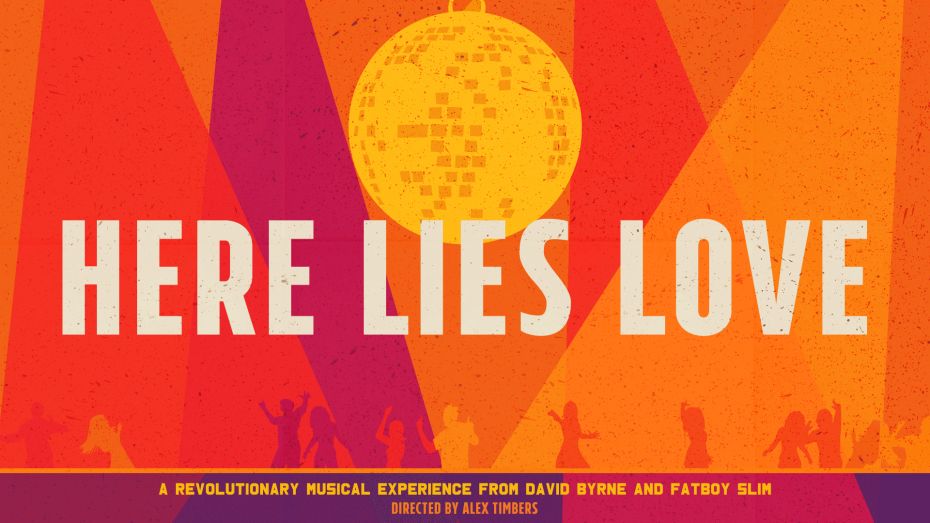 Here Lies Love is an 85-minute theatrical experience. Set within a dance club atmosphere, audiences will stand and move with the actors. Comfortable shoes are recommended. Dancing is encouraged.
Within a pulsating dance club atmosphere, David Byrne and Fatboy Slim deconstruct the astonishing journey of Filipina First Lady Imelda Marcos retracing her meteoric rise to power and subsequent descent into infamy and disgrace at the end of the People Power Revolution. Here Lies Love is neither a period piece nor a biography, neither a play nor a traditional musical but an immersive theatrical event combining songs influenced by four decades of dance music, adrenaline-fueled choreography, and a remarkable 360-degree scenic and video environment to go beyond Imelda's near-mythic obsession with shoes and explore the tragic consequences of the abuse of power.

The premiere cast featured Renée Albulario, Melody Butiu, Natalie Cortez, Debralee Daco, Joshua Dela Cruz, Jose Llana, Kelvin Moon Loh, Jeigh Madjus, Ruthie Ann Miles, Maria-Christina Oliveras, Conrad Ricamora, Trevor Salter, and Janelle Velasquez.
The story I am interested in is about asking what drives a powerful person; what makes them tick? How do they make and then remake themselves? I thought to myself, wouldn't it be great if—as this piece would be principally composed of clubby dance music—one could experience it in a club setting? Could one bring a "story" and a kind of theater to the disco? Was that possible? If so, wouldn't that be amazing!
- DB