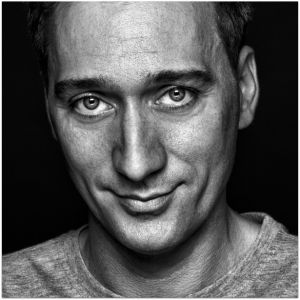 "Fall With Me" feat. David Byrne was released on August 14, 2007 on the album In Between by Mute Records.
"In Between" features a diverse group of vocalists, from David Byrne to Jessica Sutta—from punk icon to pop princess. What does it say to you that you're able to bring such different flavors into your world?

It has a lot to do with my own understanding of music. I don't see it as such a stretch to contact artists like David Byrne and Jessica Sutta to collaborate with me. For me, it's always about creating music that is my own unique sound.

In the process you're potentially opening up electronic music to more people.

To the regular pop listener, the track with Jessica ["White Lies"] probably sounds too banging. It isn't your typical pop track, but at the same time I would never go down the road of making it really wishy-washy in order to make it more radio-friendly. The track is how it should be, it's exactly the way I wanted to do it. So, instead of reaching out to other people to bring a pop component into my music, I work with others who bring their own add-on to my sound.

You wear many hats: DJ, artist, producer, musician, label owner. Which fits best?

First and foremost, I am a musician. I create electronic music, my favorite kind of music. And one of the ways you present electronic music to your audience is through the concept of DJ'ing. It used to be playing vinyl, then it was playing CDs, and now I've bravely stepped further into the future. By using all of the equipment the way I use it, I am a musician who gets to play his favorite music in front of people.

You've been performing for 16 years. How has the dance scene most changed?

Well, it is always changing, it is still growing, and it remains very exciting because new musical elements are constantly being infiltrated into the electronic world, and that inspires other people to do something differently.

Of course, [with the internet] music was being distributed illegally, which meant music wasn't being sold anymore. But this sort of kicked a lot of developers in the butt to come up with solutions. In terms of selling music on the Internet, electronic music is pretty well-established with something like Beatport.com and my own company, Vonyc.com.

How have you evolved as a DJ?

First, the perception of a DJ playing live is something very different from what I do. I don't use CD players or vinyl these days. I have two computers—one is filled with software, synthesizers and sequencers, and the other is filled with a lot of audio material and other things. Because I combine all of these elements together, I am playing live every time I play in a venue.

There are also times when I am accompanied by a keyboardist and/or drummer, who play on top of what I'm doing. And instead of playing a track with vocals, I sometimes bring along a vocalist who delivers an outstanding performance live - because this music is worth it.

What do you credit your longevity to?

I'm extremely passionate about what I do. My next important thing is always the next gig and it doesn't matter if I'm playing for 200 people or 200,000. It's the same when I'm in the studio. I do everything to make each track sound as good and as kicking as possible—or as fluffy as possible, if that's what it needs to be.

At the same time, I don't make any compromises. The roots of my music, regardless of the track, are always in a stark, dusty basement in Berlin—it's always about the club, the clubbing experience.
-Billboard interview with Paul van Dyk