Reasons To Be Cheerful World Map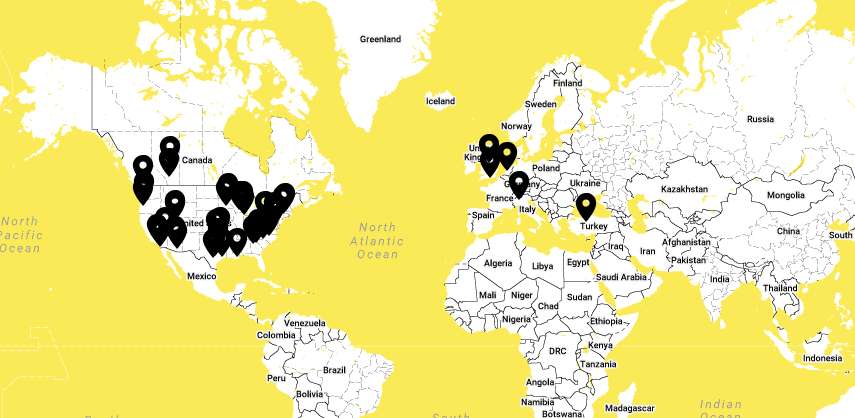 Introducing the Reasons To Be Cheerful map—featuring your submissions from around the world!
David Byrne began Reasons To Be Cheerful last year as a way to share positive ideas that were happening around the world. The criteria was simple:
1. They were local initiatives—things that were happening from the bottom up.
2. Although the examples came from all over, they could be utilized by other communities other than the ones they stemmed from.
3. They were tried and proven… not just good ideas, but good ideas that were getting results.
4. They weren't one-off stories; they could be copied and scaled.
David found that these Reasons To Be Cheerful usually fell into specific categories:
Civic Engagement
Climate/Energy
Culture
Economics
Education
Health
Science/Tech
Urban/Transportation
Once he began sharing them, he realized people wanted to share in the project—they wanted to contribute their own Reasons To Be Cheerful. He began collecting submissions through the Reasons To Be Cheerful website, as well as through his Facebook page. Those submissions now live in an interactive map, where everyone has access to the information and everyone can share their stories, ideas, and experiences.
Want to know the good things that are happening around you? Want to share your Reason to Be Cheerful? Visit: www.reasonstobecheerful.world