A collage of photographs and texts that bounces back and forth between religious places and objects around the world, the mise-en-scène of sales and display and pieces that attempt to pull those two worlds together. An attempt to recognize what sorts of rituals, superstitious habits and spiritual auras can be found in the contemporary world. That's a lot to attempt, and the book doesn't quite do all that — but it's aiming in that direction.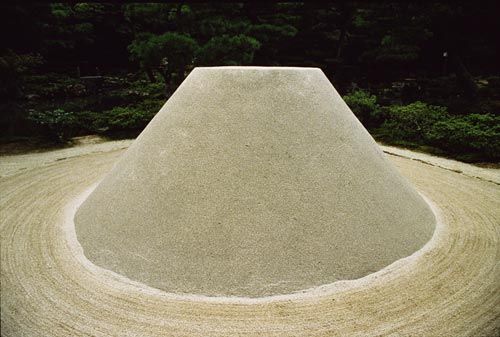 From the 1995 press release:
Internationally renowned musician, filmmaker, performer, David Byrne is an artist of diverse talents. Strange Ritual is Byrne's extraordinary first work of photography and words. Witty, antic and seductive, this book is a barrage of color photographs that reinvent the icon: playful religious images of high-rise madonnas and squadrons of crucifixes; incantorial representations of worldwide consumerism, from altars of food displays to retail signs out-shining the stained glass of cathedrals; culture-scapes of the omnipresent grid that video has imposed on our perception of reality.
Juxtaposed with the photographs are excerpts from Byrne's travel observations, unpulbished song lyrics and poems, including a list of the gods and goddesses of the 90's. Byrne has also compiled found writing in the form of computer-generated poetry, odd book titles, poems and unusual messages found on the street. Traveling in Mexico, he writes, "Anything is up for grabs. Anything is available for everyone to use. Language, clothes, religions, facial features, narratives, gestures, foods, colors."
Strange Ritual offers 240 jam-packed pages of exciting, challenging, ironic, and often hilarious art and words that address the universals in an honest and direct voice. More than a book of photography, it is a bizarre, brilliant vision.