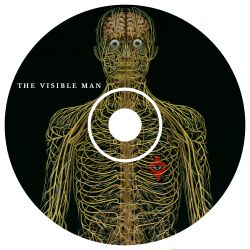 In the course of making the Feelings CD, I naturally came in contact with various re-mixers, artists, beat addicts and audio hackers whose work excited me. I approached some of these to do "remixes" of the songs, and some others approached me. DJ Food, whose remix of "Fuzzy Freaky" is a work of perverse art, I met at his "home" at Ninja Tune records in London, home of Coldcut and the Herbalizer. Mark Walk had produced a record I love, Ruby, and we had been talking for ages about working together... here he showed me how "Fuzzy Freaky" might have sounded... as a hit single.

New Kingdom is one of the most creative and innovative rap groups in New York. Based out of Brooklyn, they're more known in Europe than in the U.S. The Thievery Corporation work out of the 18th St Lounge in Washington DC, and have recently begun doing some live shows with accompanying films. Cecco Music is the mix name of some of the folks at Room With A View studio, where Mark Saunders and I mixed a lot of the record. Rea Mochiach, who played samples, loops and drums in my band, is often involved in Sound Lab and other New York improvisatory electronic scenes... as is LLoop, who is also a member of We, a group of artists whose first CD is a trippy little gem. B-Boy 3000 is a rap/jungle artist based out of L.A., who played with us during our show out there.
Previously I've only been offering this album-length collection of alternate versions at my live shows... and it's a limited edition type of thing, as we did it ourselves. The cover is the costume I wore on stage at the end of the show... during the Electro version of "Psycho Killer." The interior image is by artist Alex Grey.
DB