David Byrne announces first solo album in 14 years, American Utopia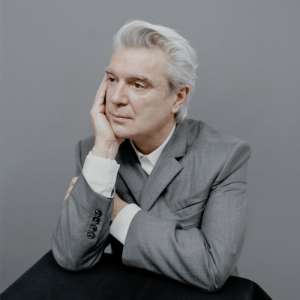 Photo by Jody Rogac
Written by Ben Kaye
David Byrne has announced his forthcoming new album, American Utopia, due out March 9th via Todomundo/Nonesuch Records. The full-length marks the art-rock auteur's first release since his 2012 collaboration with St. Vincent, Love This Giant, and is his first solo effort since 2004's Grown Backwards.
Byrne will formally detail American Utopia during the latest presentation of his "Reasons to be Cheerful" series today at 12:30 pm EST at New York City's New School. (The event will also be live-streamed on Facebook.) As befitting of the series' name and the LP title, the record is said to focus on the ever-prevalent search for a better way of living. "The [album] title refers not to a specific utopia, but rather to our longing, frustration, aspirations, fears, and hopes regarding what could be possible, what else is possible," Byrne said in a statement. "The description, the discontent and the desire—I have a feeling that is what these songs touch on."
Produced by Rodaidh McDonald (The xx, King Krule, Savages), the album was recorded at Byrne's home studio as well as XL Studios, Oscilloscope, and London's Livingston Studio 1, among other locations. Guest contributors include Daniel Lopatin (Oneohtrix Point Never), Jam City, St. Vincent producer Thomas Bartlett (aka Doveman), and Jack Peñate. Many of the songs were co-written by Byrne's longtime collaborator Brian Eno, including the lead single "Everybody's Coming to My House".
The track — which features Sampha, TTY, Happa Isaiah Barr (Onyx Collective), and others — has also been revealed today. It comes via a video from Robert Edridge-Waks in which line drawings of Byrne multiply as they sing along and shimmy their shoulders. Check it out below.
Pre-orders for American Utopia are going on now at iTunes and Nonesuch. Those who opt to go through the label will receive an exclusive reproduction of an early handwritten lyric sheet for "Everybody's Coming to My House", while all pre-orders come with an instant download of the track.
American Utopia Artwork: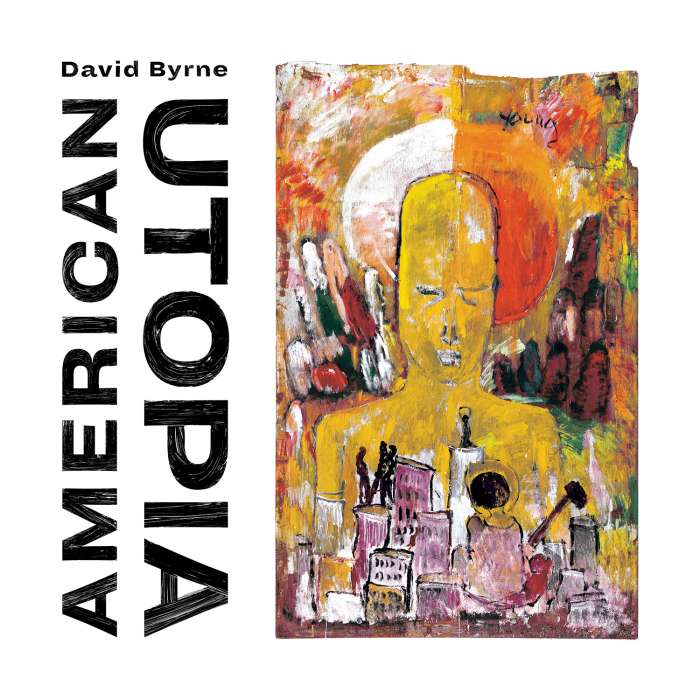 American Utopia Tracklist:
01. I Dance Like This
02. Gasoline And Dirty Sheets
03. Every Day Is A Miracle
04. Dog's Mind
05. This Is That
06. It's Not Dark Up Here
07. Bullet
08. Doing The Right Thing
09. Everybody's Coming To My House
10. Here
Byrne is set to support his new effort with a world tour he calls "the most ambitious show I've done since the shows that were filmed for Stop Making Sense." Several dates have already been announced, including a leg of warmup shows along the East Coast in March, as well as festival appearances at Coachella, Shaky Knees in Atlanta, and XPoNential in Camden, NJ, with many more dates still to be announced. See the as-yet-announced itinerary below and grab tickets here.
David Byrne 2018 Tour Dates:
03/03 – Red Bank, NJ @ Count Basie Theatre
03/04 – Wilkes-Barre, PA @ F.M. Kirby Center For the Performing Arts
03/06 – Buffalo, NY @ Center For the Arts
03/07 – Hershey, PA @ Hershey Theatre
03/09 – Waterbury, CT @ Palace Theater
03/10 – Kingston, NY @ Ulster Performing Arts Center
03/16 – Santiago, CL @ Lollapalooza Chile
03/18 – Buenos Aires, AR @ Lollapalooza Argentina
03/24 – Sao Paulo, BR @ Lollapalooza Brasil
04/07 – Guadalajara, MX @ Corona Capital Guadalajara
04/14 – Indio, CA @ Coachella Music Festival
04/21 – Indio, CA @ Coachella Music Festival
05/04 – Atlanta, GA @ Shaky Knees Music Festival
06/23 – Prague, CZ @ Metronome Festival
06/25 – Zagreb, HR @ Inmusic Festival
06/30– Ewijk, NL @ Down the Rabbit Hole
07/04-07 – Gdynia, PL @ Open'er Festival
07/06 – Roskilde, DK @ Roskilde Festival
07/11 – Oeiras, PT @ Cool Jazz Festival
07/13 – Bilbao, ES @ Bilbao BBK Live
07/14 – Barcelona, ES @ Festival Cruilla
07/19 – Ravenna, IT @ Ravenna Festival
07/21 – Trieste, IT @ Piazza Unita D'Italia
07/27 – Camden, NJ @ XPoNential Music Festival