David Byrne puts on an impressive and unique show for Christchurch
Via Stuff
By Tom Kitchin
David Byrne
American Utopia Tour
Horncastle Arena, November 15.
There's one thing you should be told before heading to a David Byrne concert – expect the unexpected.
There's no such thing as a traditional rock 'n' roll band in Byrne's world, that was thrown out the door in his early days. No drums at the back of the stage, guitars on the sides and vocalists at the front. In the world he introduced Christchurch audiences to on Thursday night, the band was anywhere and everywhere.
The 66-year-old musician, best known as the Talking Heads frontman, played at the Horncastle Arena in Christchurch as part of his tour supporting his new album American Utopia.
The show was just as much about the choreography as it was about the music. Byrne's 12-piece band all wore grey suits and nobody sat to play their instrument – it was all about standing up and moving. Halfway through the show, Byrne assured the audience there were no backing tracks.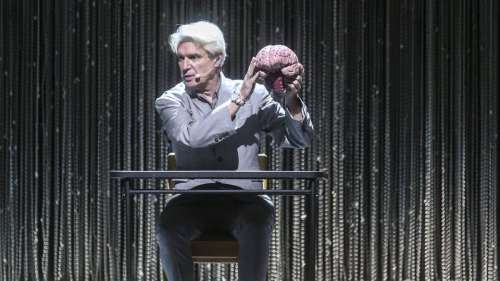 Photo: Kevin Stent/Stuff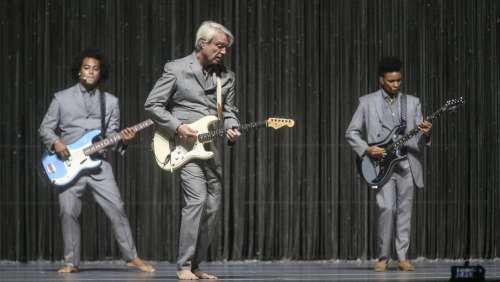 Photo: Kevin Stent/Stuff
Byrne is not your typical musician – a listen to his back-catalogue reveals an experimental take on pop and rock. This show was no exception. He has plenty of catchy songs, but they're put together in an obscure way you're not likely to see anywhere else.
The show begins with Byrne sitting at a table with a model of a brain. Slowly but surely, the rest of the band appear and start to dance around the stage, playing a mix of upbeat and melancholy songs.
There were many American Utopia songs in the setlist. But it also included a great selection of Talking Heads songs such as Once in a Lifetime and Burning Down the House.
The first encore, with Road to Nowhere and The Great Curve, also went down a treat.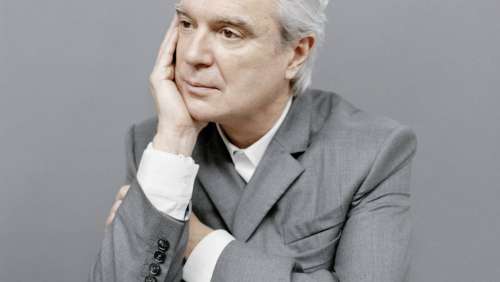 Photo: Jody Rogac
The show was entirely seated, but the Christchurch audience were not afraid to get up and dance as soon as the opportunity arose. Those seated by the stage walked up to the front as soon as possible to be closer to Byrne and his band.
The show ended on a sobering moment. The second encore was a cover of Hell you Talmbout​ by Janelle Monáe, listing the names of African-Americans who died as a result of law enforcement or racial violence.
The tour and album is part of a multimedia project by Byrne called Reasons to be Cheerful, a project aiming to spread positivity in an age of what Byrne believes to be bad news. "It seems like the world is going to Hell," a post on his website says.
Did I feel positive at the end? Even though the show had its dark moments, I felt like I had fun and Byrne made you think. That's what you want from a musician of Byrne's calibre. It was an excellent show.
Byrne next plays at Auckland's Spark Arena on Saturday.